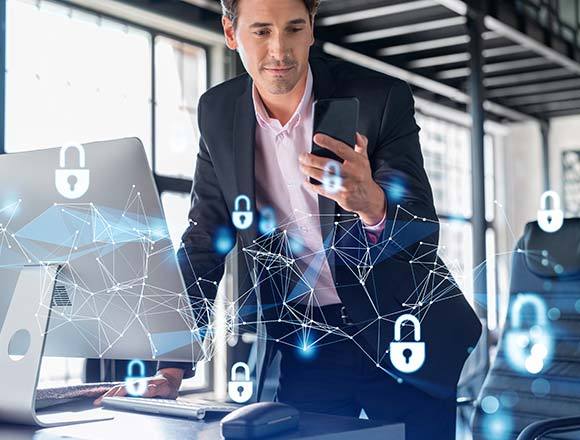 WELCOME TO
Simply IT
IT Solutions Consulting, Computer Networking, IT Management, Cloud IT Services, and More in Allentown, Bethlehem, Emmaus, Reading, Easton, PA, and the Surrounding Areas
Are you looking for cost-effective computer networking solutions for your small-to-medium business? If so, our team at Simply IT has you covered.
For more than 15 years, we've served as the go-to IT consultant for personalized managed IT services that improve efficiency and eliminate unnecessary expenses. Sign up with us today to experience our fast response times, 24/7 support, and industry-leading customer care.
One partner. One fixed price.
One unbeatable solution.
Simply IT provides flat-fee IT Management Services that represent the most cost-effective way to properly manage IT and protect your business against IT failures. As a result, businesses from many different industries choose Simply IT as their trusted IT Consultant.
The Last IT Solutions Consulting Company
You Will Ever Need
Simple yet powerful IT solutions to drive your small or medium business. IT Service done right. Period.
Contact Us
Why work with Simply IT?
THE NUMBERS SPEAK FOR THEMSELVES
99
Learn More About our Success Stories
10
Customer
Satisfaction Score
Client Reviews
What Clients Say About Us
Making IT simple
Why Choose Us?
Simply IT knows that the latest, trending technologies are not always the best options for a business. That's why we believe in finding the RIGHT IT solution for our clients, instead of the most popular one. When you partner with Simply IT, you can rest assured that you're not getting some one-size-fits-all, cookie cutter solution that fails to meet your expectations, but rather one that is tailored to your needs and fits your budget.
When you choose Simply IT as your IT provider of choice, for tech support, cyber security, IT management, or any kind of outsourced IT services, you'll experience the benefits of a stable technology budget that doesn't fluctuate with unexpected break/fix expenses, customized solutions that improve efficiency and productivity (while lowering costs), and the ability to realize your business's growth potential.

















Get Simple yet powerful IT Solutions to drive your small or medium business.
IT Service Management Done Right. Period.
Request A Free
Computer Networking
Assessment & Diagnosis
During this health check, we will perform a comprehensive 8-point IT Assessment of your entire network to look for potential problems, security loopholes, spyware, and other hidden problems that will cause the computers on your network to run slow, act funny, crash and lose data.
Our Strategic Network Assessment is designed to help your business make informed, objective decisions to reduce your total cost of ownership and maximize your return on IT investments.
Learn More
Sep 26, 2023

Password security is one of the most basic yet valuable aspects of protecting your business. ...

Sep 19, 2023

We do most of our business online—emailing, shopping, banking, and much more. But before you ...