VoIP Communications, Cloud-based Business Phone Solutions in Reading, Easton, Allentown, Bethlehem, Emmaus, PA, and the Surrounding Areas
A Cloud Phone System With Enterprise-grade Calling Features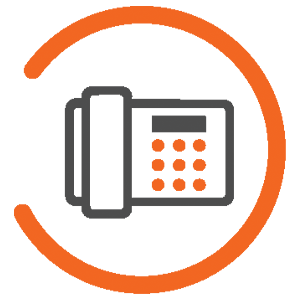 DELIVERED FROM THE CLOUD, IT KEEPS PACE WITH YOUR GROWTH
Cloud PBX is a complete business communications system and service. With over 40 calling features, Cloud PBX delivers Fortune 500 style capabilities to small and mid-sized businesses. This powerful cloud-based phone system uses a company's existing data connection and wiring. Best of all, onsite PBX hardware is not required.
CONTACT US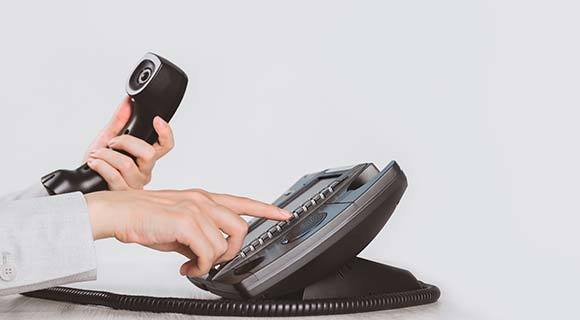 OVER 40 CALLING FEATURES LET YOU PERFORM LIKE A BIG BUSINhESS
Automated attendant answers and routes every call
Hunt groups ring multiple people at once to help ensure no call goes unanswered
Use Outlook to make calls from your desk phone
Unlimited calling in the U.S.
Conferencing, call forwarding, music-on-hold, and more
MOBILITY LETS YOU DO YOUR JOB FROM ANY LOCATION
Follow Me automatically forwards calls to mobile phones, or rings multiple numbers
Voicemail-to-email helps ensure messages get through faster
Forward and manage faxes and voicemails just like email
PRESERVE CAPITAL, SIMPLIFY MANAGEMENT
Flat per-user monthly pricing cuts capital investments
No phone system hardware or software to buy
Web-based management tool makes moves, adds, and changes simple
More reliable than an on-premise phone system
AWESOME BENEFITS
RELIABILITY – Moving to the cloud improves the reliability because your service stays running even if your local lines are knocked out by a storm or a power outage.
KEEP YOUR NUMBERS – We work with you to port over your phone numbers with no disruption to your business.
40+ CALLING FEATURES – Gives small and medium-sized businesses the same enterprise-grade desktop calling features found in Fortune 500 companies.
MOBILITY FEATURES – Helps your staff be productive whether they're at their desks or on the road.
INTEGRATION – Our app works with both PCs and Macs to make calling easier and more efficient for both regular phone users and power users such as receptionists or administrative staff.
TOLL-FREE NUMBERS – A toll-free number makes it easy for prospects and customers to reach you. We can even help you find a vanity number to brand your business.
CONFERENCE CALLING – With crystal- clear voice quality, conferencing is perfect for scheduled conference calls as well as spur-of-the-moment gatherings.
INTERNET FAXING – Internet faxing service offers you full fax capabilities on virtually any Windows computer.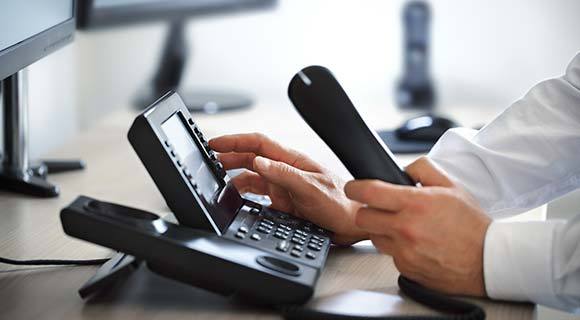 CLOUD PBX SOLUTIONS
SAVE 50% OR MORE
For small and medium-sized businesses, our Cloud PBX service shifts the cost of your phone system to your operating budget. There's no need to tie up your capital in on premise hardware that quickly depreciates and requires frequent maintenance.
BASIC PHONES
Ideal for the average employee's calling needs.
Polycom IP 331 2-line, Polycom VVX 300, Cisco SPA303G 3-line, YeaLink W52P Cordless
ADVANCED PHONES
Best for those who need to adapt their phone to their processes.
Polycom IP550 4-line, Polycom WX 410 4-line, Cisco SPA525G2 5-line, Cisco SPA504G 4-line
---
ENTERPRISE PHONES
Perfect for receptionists, executives and other power users.
Polycom WX 500 8-line, Polycom WX 600 10-line, Polycom IP 650 6-line
CONFERENCE PHONES
Built for meetings and conferences.
Polycom IP5000 IP6000 IP7000
---
ADDITIONAL SOLUTIONS
Complete your solution with these powerful tools.
Mobile Soft Phone, Desktop Soft Phone, Overhead Paging