IT Management, Tech Support, and Outsourced IT Services in Allentown, Reading, Easton, Bethlehem, Emmaus, PA, and the Surrounding Areas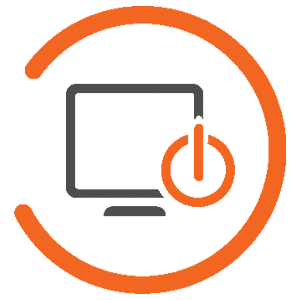 Want a complete IT Department for a fraction of the cost?
WE OFFER POWERFUL, CUSTOMIZED SUPPORT SOLUTIONS TO FIT YOUR BUSINESS AND BUDGET.
Affordable Solutions for your Business IT needs
At Simply IT, we know every business's technology needs are different and having the right IT support in place is mission-critical. Whether you have 5 employees or 100, we can design an IT management strategy that's right for your organization, and we'll find the most cost-effective way to get just the right level of support. Get a high level of IT Expertise without the cost of full-time employees with outsourced IT services. Contact Simply IT today.
CONTACT US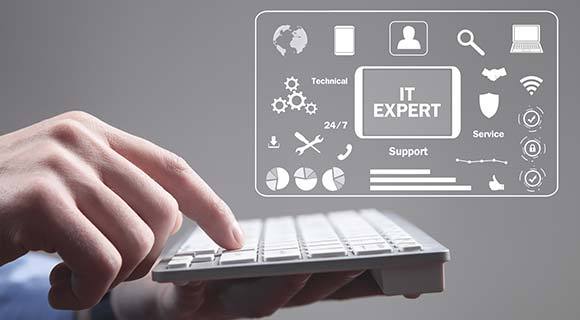 Our Expert IT Consultants Safeguard Your Systems 24/7
We are always there to take care of whatever tech issues you may have. With Simply IT at the helm, you can sleep easier knowing we will:
MANAGE & MONITOR every part of your IT infrastructure round-the-clock so you know it's always functioning at peak performance.
MAINTAIN your IT systems and test them regularly, proving their security and stopping problems before they start.
PROTECT your critical systems and information from any harm.
ENSURE the stability of your technology and its compliance to regulations.
SUPPORT you and your staff at all times and advise you on how best to use your technology.
Simply IT offers your business a more affordable option as well as a team of it support professionals, with the skills and experience to handle the challenges you face. All for a fixed monthly fee. This allows you to predict what you'll be paying for, and how to work it into your budget.
IT Service Management is an aspect of Business Management that is constantly changing
Antivirus and anti- spam solutions, software, computer and networking hardware, along with cloud computing services seem to change every month that goes by. With experts from Simply IT, your organization can keep up with, and thoroughly understand these changes, while providing the IT solutions your business needs to succeed.
Key Outsourced IT Service Benefits:
FUTURE PROOF – We use the best technologies and equipment on the market to deliver services. IT services are constantly upgraded with no additional cost or financial risk to yourself.
PREDICTABLE COSTS – A fixed monthly payment plan means you know what you're going to get and how much it's going to cost over the contract.
FLEXIBILITY – A pay-as-you-go payment plan allows for quick growth when necessary, or cost savings when you need to consolidate.
EXPERTISE – By selecting managed services you gain access to staff with specialist skills. Sometimes you will only need this skill once, so save the expense of training your staff for skills they will never use.
INCREASED SERVICE LEVELS – With service level agreements in place, you get the help you need when you need it.
GREEN AND LEAN – By leveraging advanced technologies, like virtualization, your business can benefit from a huge power saving – lowering your carbon footprint whilst reducing costs.
The right solutions for your business
Simply IT Managed IT Service Provider
Give Your Business A Competitive Edge
Simply IT Managed Services provides greater protection and security at lower costs than on premise alternatives. Our services are built on rock-solid, industry best practices and backed by a trustworthy team of professionals
PACKAGE SERVICES
Online Customer Portal
Our online tool for creating and tracking service tickets and issues. At any time you may review your work in progress, current projects, and run specific reports.
Reporting
We have a variety of reports that are designed to highlight key areas of concern and demonstrate how our services are being delivered.
24x7x365 Remote Monitoring
By utilizing advanced technology to monitor computers 24x7x365, our experts can identify potential issues before they become disruptions to your business.
---
Microsoft Security Patch Management
To keep your business systems running safely and efficiently, we will maintain your Microsoft products to ensure you have the latest updates and security fixes.
Spyware & Virus Removal And Protection
Simply IT provides a dual layer of industry-leading products to minimize your exposure and keep your systems safe, included in all packages.
Optimization & Performance Tuning
With this service our experts will regularly perform maintenance to keep your computers, servers and network tuned up.
---
Network Device Management
Our certified professionals will ensure your devices are properly configured to reduce downtime and improving performance.
Unlimited Phone & Remote Technical Support
You can access technical support via telephone, email, or your customer portal. Get unlimited access to a team of specialists during business hours.
On-site Support
In the event your issue cannot be resolved remotely, Simply IT will dispatch a certified technician to provide on-site support.
---
Emergency Support
We provide guaranteed response times to insure you get help fast when an issue with your technology prevents your business from making money,
Strategic Meetings (1 Hour)
Regular meetings to review your infrastructure and IT budget and help you align your technology with your business initiatives.