Disaster Recovery and Backup Recovery IT Services in Allentown, Bethlehem, Easton, Emmaus, Reading, PA, and the Surrounding Areas
Comprehensive Disaster Recovery
On-site And Off-site Storage To Ensure Your Data Is Safe
All businesses are exposed to the risk of unexpected outages, system failures, software corruptions, maintenance windows, human errors, and outside threats or disasters. These issues have proven to impact a company's sales, services, productivity, and sometimes their survival. Businesses need a reliable and affordable way to ensure that business operation and important data are not impacted by unforeseen events.
CONTACT US
Your disaster backup recovery solution
Backup Recovery Is All About Protecting What Is Important To You.
When considering the recoverability of your business systems, your backup recovery solution should not be taken lightly. Many businesses want the cost of a "set it and forget it" solution, but when a disaster occurs, they need the results of an enterprise solution.
Backup Recovery allows companies to continue to conduct business through unexpected service failures or unplanned downtime as usual. Our solution uses advanced technology that utilizes the industry's leading storage compression methods which allows for faster recovery times. We can even provide an emergency lease server to get you up and running as quickly as possible should a disaster occur.
---
Benefits of Backup Recovery Services
Your files are automatically backed up every night to the cloud
Daily backups onsite to retrieve critical lost or deleted files
Fast recovery for your files, cutting down the wait time for recovering data
Daily backup verifications with real time reporting and monitoring
An all-inclusive backup solution that integrates with current systems and software
---
Key Features:
Turnkey– Everything is setup for you and maintained by us. We install everything onsite and continuously monitor your systems 24 hours a day, 7 days a week.
Secure – You have nothing to worry about. Your data is always encrypted to keep your information private and safe from any outside threats.
Simple – One service, one agreement, one provider. Simple installation and even simpler management.
Comprehensive – Rest easy knowing our solution has been designed to address even the toughest issues.
Scalable – Grows with your business and eliminates any unnecessary costs for extra features and services you don't need.
Responsive – We provide peace of mind knowing your data can be recovered quickly. We can easily restore deleted files in minutes, or entire servers in a few hours.
Dependable – Powered by high- performance, enterprise-grade products, your systems will receive the support and resources you need in case of emergency.
Simply IT's Backup Recovery is a Turnkey Solution
It provides Security and Reliability, allowing you to sleep better at night knowing all of your hard work is protected.
What More Could You Ask For?
CONTACT US
BACKUPS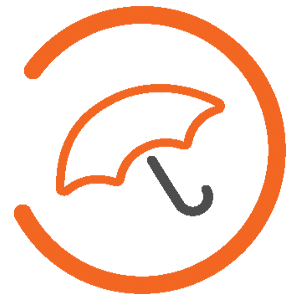 Disaster Recovery Built For SMB
Protect What Is Important To You
Disaster Recovery is only worth anything when it is put to good use. In the past, this was a matter of simply doubling up your technology. In other words, paying for an exact replica of your physical environment to failover just in case. Disasters don't happen every day, so why pay for a solution that charges as if you are constantly recovering?
Is Your Plan Effective?
When you think about your disaster recovery plan, does your tape backup system come to mind? Does the mere mention of disaster recovery make you a bit nervous?
If so, you're not alone. Many businesses risk grave losses due to failures and disasters yet continue to depend on untested solutions to help them recover successfully should a major outage occur. At risk is the whole of your IT infrastructure, core applications and business/ownership deliverables.
Benefits Of a Disaster Recovery Program:
Insurance For Your Company
Restore Business Operation
Improved Business Process
Fewer Disruptions
Competitive Advantage
Predictable Costs
A local storage solution will be provided to store your backups locally, this is useful for recovering deleted files or folders.
All your data is protected using military grade encryption, when transmitted and when stored.
An offsite copy of your backups is stored in Simply IT's cloud, this is used if your facility is damaged or missing.
Simply IT engineers periodically perform test restores to our lab, to insure your systems are always recoverable.
The entire process is monitored by our experts to make sure your data and systems are ready when you need them.